One of O, The Oprah Magazine's FIFTEEN RIVETING READS TO PICK UP IN MAY
"Body and Bread is a beautiful examination of family dynamics in the wake of suffering, and the ways that grief continues to shape our lives far beyond the death of a loved one...a stunning debut novel." —Pam Johnston, San Antonio Express-News
"Cuba's piercing coming-of-age saga vibrates with youthful yearnings." —Carol Haggas, Booklist
"Body and Bread is a complex tapestry of lives, present and past, that come together to tell one woman's life. In viewing her life, we are given a bigger story reaching backwards and forward. I learned much about history reading this book. Cuba knows what the wise know; all our lives are interconnected into one common cloth. Here is bread for the spirit written from the heart." —Sandra Cisneros
"In Body and Bread, Nan Cuba has written a wonderful novel packed with superbly impossible characters who skirmish over the great questions of what is passed on and what can ever be left behind. The blood and guts of family life—its quixotic warfare and abiding love--spill out of this remarkable story. A rich and memorable book." —Joan Silber, author of Fools
"Nan Cuba is one of those essential writers for whom character and landscape are inextricably intertwined. Sarah Pelton and her difficult family couldn't live anywhere but Texas and Cuba tells their many layered story with dazzling intelligence and a rare understanding of the forces of self-destruction. A compelling debut." —Margot Livesey, author of The Flight of Gemma Hardy
---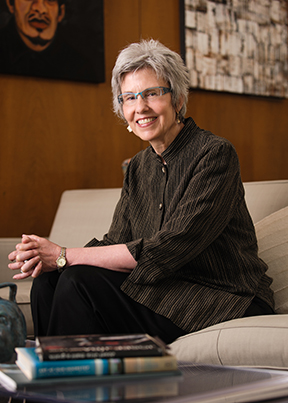 Nan Cuba received her MFA in fiction from the Warren Wilson Program for Writers, is the founder and executive director emeritus of Gemini Ink, a nonprofit literary center (www.geminiink.org), was twice the runner-up for the Dobie Paisano Fellowship, and received a Fundación Valparaiso Residency Grant in Mojácar, Spain. She is currently an associate professor of English at Our Lady of the Lake University.  As an investigative journalist, she reported on the causes of extraordinary violence in publications such as LIFE and D Magazine.  Her stories, poems, and reviews have appeared in Quarterly West,Columbia: A Magazine of Poetry & Prose (runner-up for the journal's fiction award), the Bloomsbury Review, and theHarvard Review, among others.  She is coeditor of Art at Our Doorstep: San Antonio Writers & Artists (Trinity University Press, 2008).

Years after her brother Sam's suicide, Sarah Pelton remains unable to fully occupy her world without him. Now, while her surviving brothers prepare to sell the family's tenant farm and a young woman's life hangs in the balance, Sarah is forced to confront the life Sam lived and the secrets he left behind. As she assembles the artifacts of her family's history in East Texas in the hope of discovering her own future, images from her work as an anthropologist—images of sacrifice, ritual, and rebirth—haunt her waking dreams.
In this moving debut novel, Nan Cuba unearths the power of family legacies and the indelible imprint of loss on all our lives.
Nan reads from Body and Bread at Austin Community College

"Nan Cuba's writing is fierce and passionate and intelligent. In Body and Bread she goes straight to the heart of love and death and families and religion and the land, and faces what is puzzling and tormenting about them. There are no received ideas here, none of the usual pabulum we are being spooned in American cultural life. By teasing apart the bewildering complexities of love and spirit, Cuba shows us that while answers are hard to come by, the process of questioning is crucial to what makes us human."
—Grace Dane Mazur, author of Silk: Stories and Trespass: a novel
ISBN: 978-1-938126-06-2
Price: $14.95
Trade Paperback Original
eBook ISBN: 978-1-938126-07-9
$14.95
Distributed by Consortium Book Sales & Distribution
www.cbsd.com