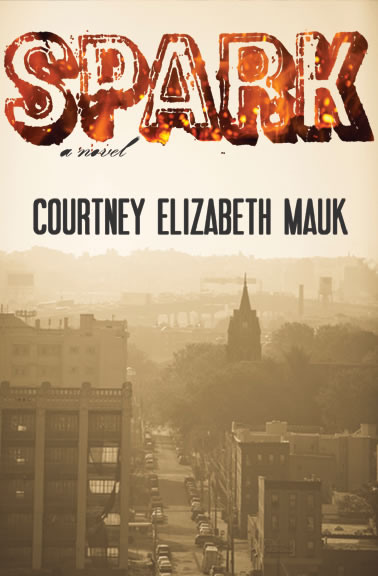 "In Spark, Courtney Elizabeth Mauk has somehow managed to write a book that's both chilling and heart-rending. It's a masterfully unnerving portrait of dissolution: of a family, of a life, of a mind. Her artfully distanced prose gets under your skin like little else. After you pick this book up, it won't put you down."
—Kelly Braffet, author of Josie and Jack and Last Seen Leaving
"Page by beautifully written page, Courtney Elizabeth Mauk careens us into a world where, in our misguided efforts to protect those we love, we lose sight of all boundaries. Spark is a powerful novel not because it dares to go into dark territories but because it vividly illuminates the very ordinary ways we might lose ourselves in the effort to save others from potential errors. Mauk has created a mature debut where love, obligation, fear, desire, and doubt twist in unpredictable and surprising turns."
—Victoria Redel, author of The Border of Truth
"Spark is a stunning debut—smart, sexy, and masterfully paced. You won't be able to put it down."
—Thorn Keif Hillsbery, author of War Boy and What We Do Is Secret
"It's clear to me that Courtney Elizabeth Mauk is going to be an important new voice of her generation." 
—Dan Chaon, author of Await Your Reply and Stay Awake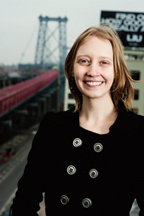 Courtney Elizabeth Mauk received an MFA in Fiction from Columbia University and has published in The Literary Review, PANK, Wigleaf, and Superstition Review, among others. She is an assistant editor at Barrelhouse Magazine and teaches at The Sackett Street Writers' Workshop. She lives in Manhattan with her husband.
Learn more about Courtney at her author site, www.courtneymauk.com.

"I have spent years going over our past, untangling memories from dreams, trying to pinpoint the exact moment when fate sealed. The easiest place to start is with the most blatant mistake: our mother, Jenny, kept the matchbooks in the junk drawer."

So begins Andrea and her brother Delphie's story, a story of the light and darkness visited upon their lives by the flaring of one small flame.

Twenty years after pyromaniac Delphie kills a family of four, he is released from prison to Andrea's care. Soon after, she finds her carefully ordered life coming apart. Her efforts to keep her brother on a steady path lead her off course, into the secret corners of New York, where danger is difficult to gauge and a spark, once ignited, is hard to extinguish.
Hardcover Special Edition available only from Engine Books. With a special collection of postcards featuring images from the novel.
ISBN: 978-1-938126-04-8
Price: $14.95
Trade Paperback Original
224 pages
Distributed by Consortium Book Sales and Distribution
eBook ISBN: 978-1-938126-05-5
$9.99
For Kindle, NOOK, iTunes, and Google Play